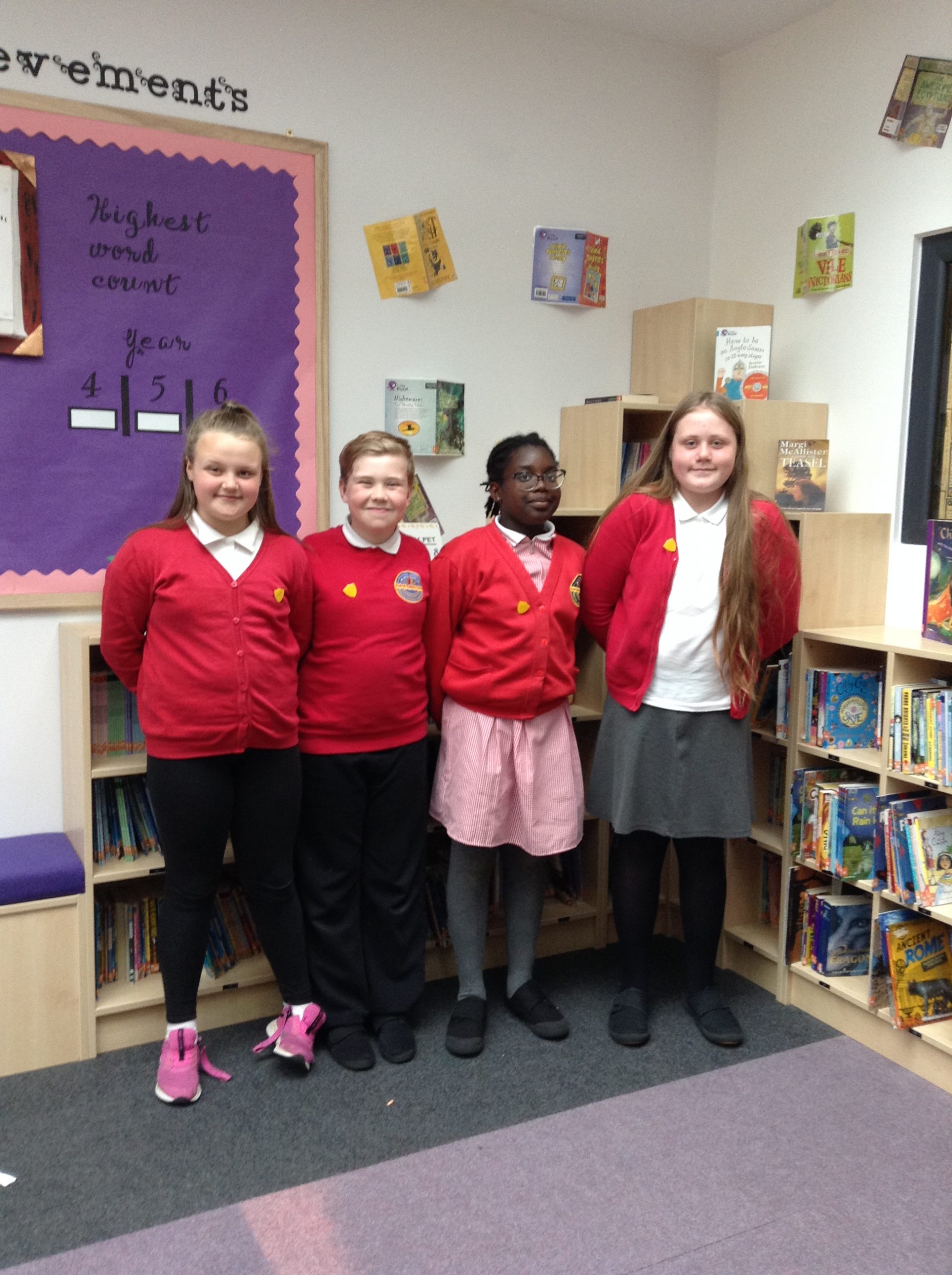 Meet our AR librarians:
Jasmine Slater
Callum Stephenson
Phoebe Ofosu
Ava Stefanski-Finlinson
They work so hard, even sometimes during breaks and lunchtimes to ensure that our Accelerated Reader library is kept tidy and organised. They return books and re-shelf books which our children have finished reading and can even recommend a wide range of books for you to read. Why not ask them for some help if you can't find a particular book? Or for a book recommendation?